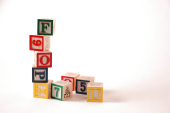 Most research confirms that the earlier a child encounters a second language, the greater are his/her chances of using it as fluently as their own.

A child that starts learning a foreign language even as an infant (the ability naturally disappears after the age of 7-8) is able to master - for their whole life -pronunciation which is comparable with the native speaker's, practically with no features of a foreign accent.

Many linguists attribute the ability to the changes taking place in the developing brain of the small child which is creating in this period new, neurological connections each time a child actively interacts with the new language surroundings.

Of course the matter of time is also crucial here - the more years we devote to language learning, the better we become, as in any other discipline of science or sport.

Following the latest research and achievements in the realm of language learning acquired in the course of over 12 years of language teaching in JAGO Foreign Language Teaching Centre, we decided to utilize our long-term experience in teaching languages to the youngest.

That is why in our bilingual kindergarten we used the innovative method of complete language immersion. In the method children spend a significant portion of time or all their kindergarten stay either using or having direct contact with the target language. Such complete immersion in a foreign language in early childhood builds a long-term linguistic foundation to build on later on in life.

It was proved that children use their right hemisphere in language learning, and that the ability changes with age. The right, empirical hemisphere responsible for the senses, enables the acquisition of language from all types of sources: audio, emotional or tactile or based on practical experience, with the passage of time, the "adult" left hemisphere, based on logical thinking, becomes dominant.

Another essential fact is that children at preschool age, starting as early as the age of three, acquire language solely using their memory, through here and now activities, hence the more frequent the contact with language, the better.

That is why the method of language immersion, as used in our kindergarten, where children practically do not learn but instead experience the language in real life situations in the amount of over 20 hours weekly, is very successful.

The further increase of its efficiency is influenced by the fact that the frequent guests in our kindergarten include carefully selected foreign language teachers (native speakers) from Great Britain, the USA or Germany ensuring the example pronunciation model of a given tongue.

The essential factor in a fully safe and joyful experience by our little guards of the days full of language adventures is also the fact that the foreign language teachers who have contact with children have the basic ability to communicate in the Polish language.